Product Description
Mini Servo Distribution Board/ Section Board with LED Screen/ Voltage Alarm/ BEC
Black Color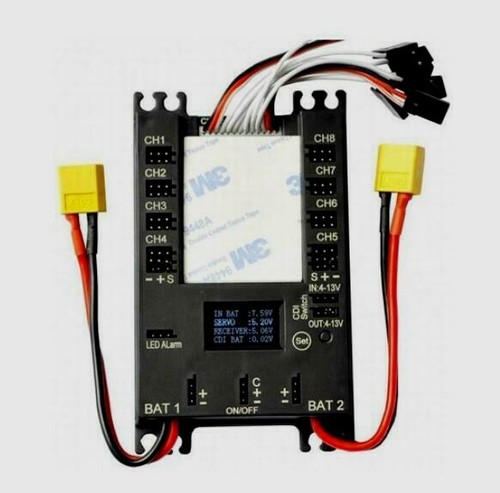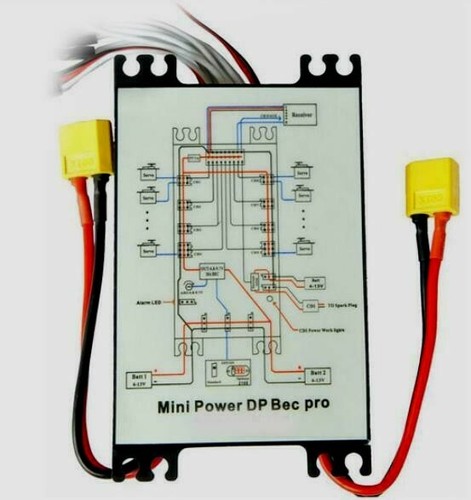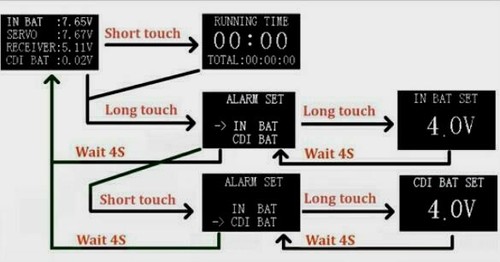 NEW Features for Servo Distribution Board:
1. with LED Screen
2. Voltage Alarm
3. Flight Time Calculation
Features:
Dual power inputs effectively improve supply reliability.
Built-in electronic switch, compared with the conventional mechanical switch has higher security and stability.
HD OLED display real-time display battery voltage input, the receiver operating voltage, operating voltage servos, CDI supply battery voltage, a single flight time, total flight time and other information.
You can freely set the alarm input battery voltage, CDI-powered battery alarm voltage value (alarm value range: 4-12V, use the tips alarm buzzer and LED)
9-channel inputs, 16 servo output (1 of 2), Article 9 channel control CDI flameout switch
Built-CDI remote flameout switch, making flying safer
Built-20A BEC (Max: 30A), providing ample work for the servo currents.
4.8-9.7V output voltage, to adapt to a variety of high and low voltage actuator.
Independent 5V linear regulator which provide a separate pure working power supply to the receiver
Dedicated receiver placement, to avoid accidental bombing has resulted in damage to the receiver.
Technology Parameters:
Input Voltage: 6-13V
Output Voltage: 4.8-9 .7 V (factory voltage is 5.2V)
Output Current: 0-20A (Max: 30A)
Weight: 80g
Size: 122mm*72mm*18mm
Working Temperature: -20 to 85 Celsius degree
Application: The product is mainly suitable for over 50CC gasoline airplane,
especially for the airplane which each main wing has two independent ailerons.