Product Description
RC Airplane Electric Starter for DLE30/DLE 35RA/EME 35 Gasoline Engine
Remote start your engine with a switch of your transmitter. This is possible when using an electric on-board starter!
Product Includes: New EME35 Electric Starter x 1 Box (Engine is not included) from EME
** Things you NEED to know:
Some assembly is required. It is suggested that you are comfortable working on your motors. You will need to remove your prop hub and shaft. You will also need to install a gear with a one way bearing. Basic mechanical skill is suggested. No instructions included in the package. Grease your gears after assembly. DO NOT operate without a prop.
Specification:
Application: Suitable for EME35, DLE30 DLE 35 RA Gas Engine
Total Net Weight: 670g
Working Voltage: 3-15V (12V for the best )
Motor Length: 57mm
Motor Diameter: 30mm²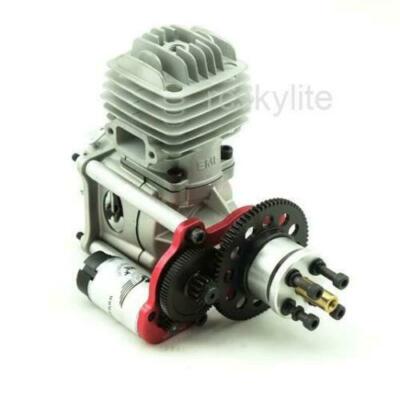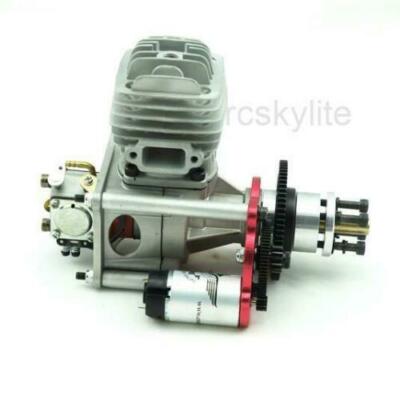 The Following Alternative Recommended Equipment for Reference:
WE RECOMMENDED ELECTRIC SWITCH (EME-S-12).
Recommended Brushed ESC: 60A (need to buy separately)
Recommended Electric Switch: (Item No.: EME-S-12) (need to buy separately)
Coming with protection equipment, when the voltage and current exceed the specified value, the electric starter will automatically open and close.
Acting as a brushed ESC and using radio controller to control the electric starter, so users no need to purchase another ESC.
Features: The starter is equipped with single bearing, so power only transfers from the motor to engine. But after the engine started, the power would not pass to motor, so as to protect the motor. Kindly Remark: When mounting and testing the starter, teeth of gear must be clenched properly and solid oil lubrication should be coated on the surface, otherwise the gear will be abraded soon. SUITABLE FOR AIRPLANES.